Step 1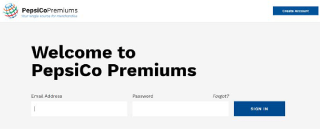 Access the Website
Step 2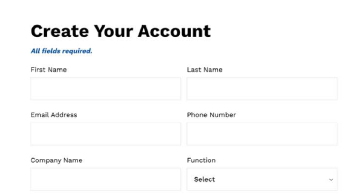 Create Account
If your PepsiCo credentials do not work, create an account. During account set up, use the address that is linked to your PepsiCo people profile. For every order, you can edit the shipping address. If you need help setting up an account, email customerservice@pepsicoigniters.com
Step 3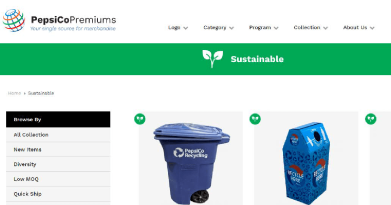 Select Bins
In the search bar, type "bins." Alternatively, at the top menu, select Collection → Sustainable.
Add the bins to your cart.
Step 4

Select Shipping Address
Select either "ship to single address" or "ship to multiple addresses." Then, enter the address(es) and shipping method to calculate shipping costs and view your total order amount.
Step 5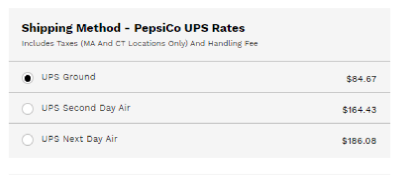 Create a PO
You can pay by credit card ACH, Invoice without PO, or Invoice with PO. If you'd like the order funds to come from SAP or myBUY cost centers, you will need to create a PO for the sum of the order including applicable taxes and shipping costs.
SAP vendor number: 110046507
myBuy vendor number: 2000022964
Step 6
Place the Order
Add the PO number to the "Order Comments" section before placing your order. Once the order is placed, bins will take up to 18 days to reach the designated shipping address (if using UPS Ground® shipping).