Recycling Bins
Providing our customers with the tools for recycling.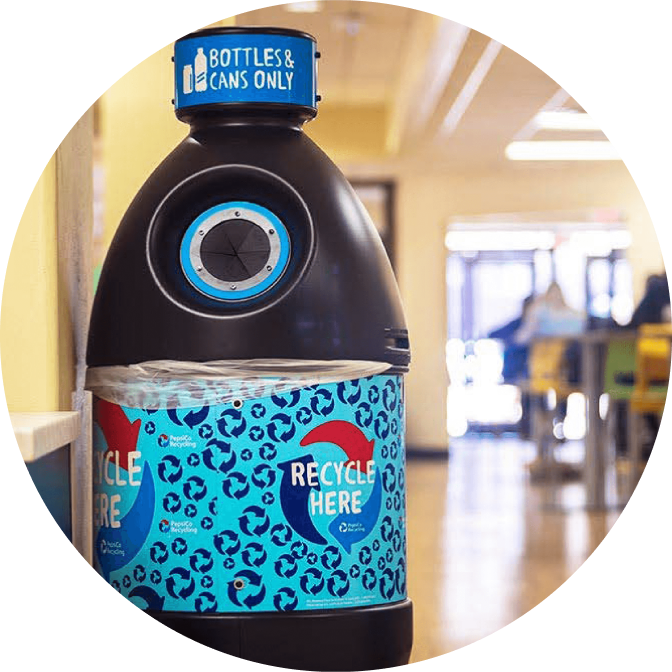 Maximize Participation, Minimize Contamination
PepsiCo's customers are often interested in doing their part to collect empty bottles and cans after consumers enjoy our products. Consumers often expect recycling bins to be available, too. We make it easy to order recycling bins that will minimize contamination and maximize participation!
HOW TO ORDER
There Are Two Ways to Order Recycling Bins
If you have access to POS Direct, then you must use this system to order. All other orders must come through PepsiCo Premiums.
SELECT ONE TO LEARN HOW
POS Direct

PepsiCo Premiums
FAQS
Do I order the bins, or does the customer order them?
PepsiCo associates must order the bins through either of the two methods noted above. The customer does not order the bins themselves.
Are the bin designs customizable?
At this time, the recycling bins are not customizable through the ordering portals.  If a customer requires custom recycling bins, please contact partnersfortomorrow@pepsico.com.  We are working on some new designs to share soon!