Changing the way that people drink water.
ABOUT
Refreshing Innovation, Saving One Bottle at a Time
SodaStream Professional™ is changing the way that people drink water! Whether they're at home, work, or on-the-go, SodaStream gives people a way to make healthier and more sustainable choices throughout their day—and achieve their personal hydration goals. SodaStream Professional™ offers a variety of great tasting, unsweetened flavor, carbonation, and temperature options that can be customized for every pour.
already enjoyed by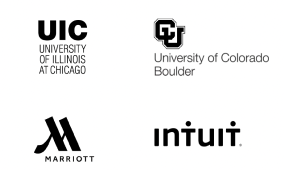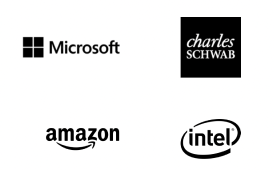 how it works
SodaStream Professional™ is a connected hydration ecosystem made up of three parts: a beautifully designed water dispenser, a companion smartphone app, and a personal QR code that links your drink preferences and reusable bottle to your account 
for easy pours.
Together, these elements provide a simple, smart way to track hydration and plastic bottles saved, as well as customize your water drink of choice.
Once a SodaStream Professional™ is installed and pouring, both customers and consumers can see the impact they are making. The unit keeps track of every bottle filled and every bottle saved. Furthermore, the unique online portal allows our customers to measure their impact to environmental wellness by showing not only the total number of bottles each unit has saved, but also how that equates to the effect of planting trees, how many kg of CO2 avoided, and total ounces of water saved.
DOWNLOAD
the SodaStream Connect app and create an account
ADD YOUR BOTTLE
to your account by scanning its QR code with your phone's camera
VISIT
a SodaStream Professional™, scan the QR code on your bottle or app, and create your custom drink!
STAY HYDRATED
Use the app to view your last pour, favorites, drink history, water intake, plastic bottles saved, and more
OR...
Use SodaStream Professional™ as a guest with your favorite multi-use bottle or cup
An Improved Sales Proposition
When coupled with CIRQU and the sale of resealable aluminum bottles, like Alumitek or Proud Source, SodaStream Professional™ becomes a powerful, comprehensive sustainability solution for PBNA customers.
The aluminum bottles drive revenue and enable consumers to purchase a quality product in a plastic free, refillable vessel that can be re-used in conjunction with this innovative delivery mechanism. By combining with the CIRQU program, any aluminum or PET bottles that are used in conjunction with the SodaStream Professional™ platform can be recycled effectively—making this the ultimate choice for sustainable beverage delivery.
Many people will assume this product will cannibalize the sale of other ready-to-drink packaging, but the SodaStream Professional™ team notes cannibalization has averaged less than 3% at installation locations to date. The worst case of cannibalization measured thus far has been only 7%.
Due to limited production capacity in recent years, we could only make these units available to a few select customers, but that is no longer a constraint. Production capacity has increased and this product is now widely available to any interested customer account!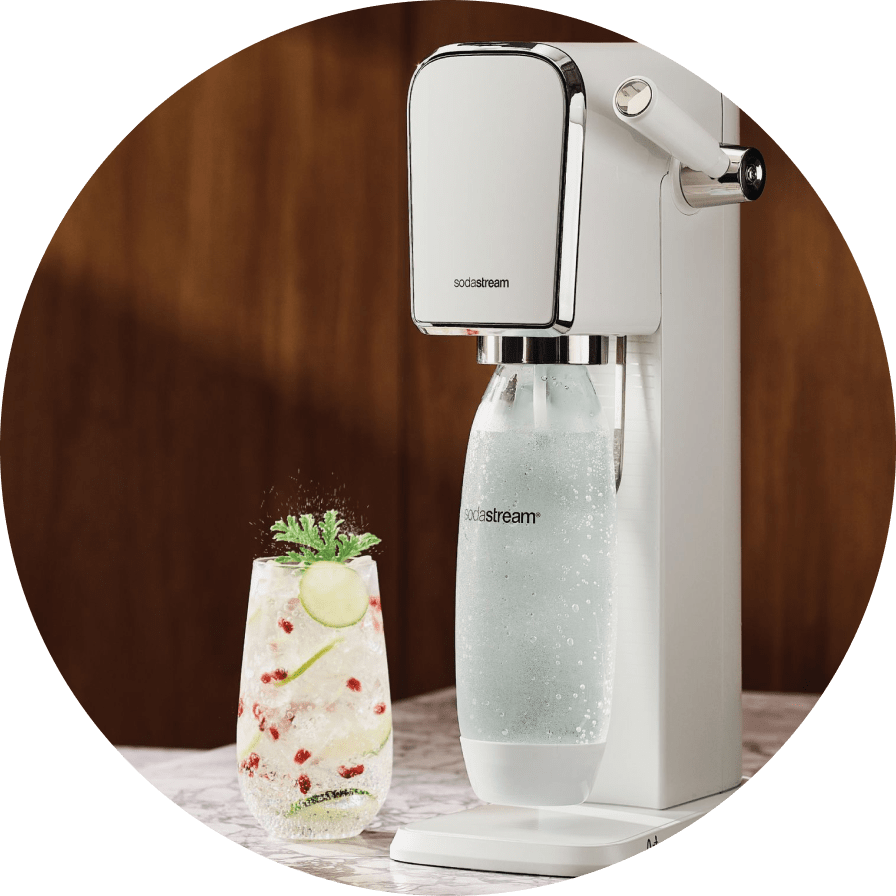 SodaStream Home Units
We also sell SodaStream home units! If your customer is a retailer, direct them to sodastream.com to learn more about our portfolio of personal sparkling water makers.
DRIVING PROGRESS TOWARDS pep+
This package-less product delivery format will play a key role in PepsiCo's published commitment to double the percentage of all beverage servings it sells delivered through reusable models from 10 to 20 percent by 2030. It will also help drive progress against our goal of cutting virgin plastic from non-renewable sources per serving across our global beverages and convenient foods portfolio by 50% by 2030.
However, this not only drives progress against packaging goals, it also has a positive impact on climate by reducing greenhouse gases associated with production and distribution of packaging materials.
KEY INFO
Model 1: customer-to-PepsiCo payment only (e.g. large employers purchase this product for employees to use free of charge)

A fixed fee of $150/month for use of the machine and technology
Pay for carbonation gas as consumed
Pay for flavoring as consumed
Many customers also purchase branded refillable bottles for employees to utilize. PepsiCo strongly discourages and will not provide single-use cups to use with the machine, as that defeats the purpose of reducing packaging waste.

Model 2: mobile pay

Host location still pays a fixed $150/month technology fee, but the consumer pays via mobile app for each use to cover the cost of ingredients.
Any PepsiCo customer can set up a contract to host these machines. To view likely candidates for Sodastream Professional™, see section below.
Customers can participate at any time! It typically requires 6-8 weeks to work through contracts, order equipment, and get SodaStream Professional™ installed.
We ask that customers commit to leasing the machine for a minimum of five years to help offset the cost of the hardware, installation, technology, and ongoing support for the machines.
Customers must sign a contract and be willing to pay fees as prescribed in the contract.
FAQs
What type of customer typically orders the Sodastream Professional™?
Any PepsiCo customer can set up a contract to host these machines. The most likely candidates to express interest are:

Food service providers (Aramark, Compass, Sodexo, etc.)
Workplaces: large national employers who operate large offices with 500+ employees at each (e.g. Amazon)
College campuses and hospitals
Hotels, resorts, airports, and other closed environments
Any other location that wants to provide value to visitors/guests/employees by offering access to premium, sustainable, healthy beverages
What should the customer know before participating?
Most often, large employers offer this product for their employees to consume for free throughout their workday. In that case, there is no consumer-to-PepsiCo payment, just a customer-to-PepsiCo payment.
The machines can only be used indoors.
What are the eligibility requirements?
We ask that customers commit to leasing the machine for a minimum of five years to help offset the cost of the hardware, installation, technology, and ongoing support for the machines.
How can customers sign up?
CONTACT US
Email us here to discuss specific customer needs.